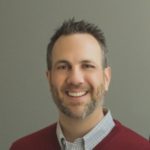 I'm Wayne Goertel, and I want the best quality education for Hooksett's children – two of whom are mine. I've served Hooksett on its School Board since 2020, two years prior on its Budget Committee, and have helped improve the operation of our town's municipal and school organizations.
In my three years on the Hooksett School Board, I've accomplished a lot! After years of Hooksett Schools' struggling to obtain a full-day Kindergarten program, I surprised everyone by providing a path for Hooksett to close budget loopholes and offer full-day Kindergarten for all Hooksett children for the 2022-23 school year. With a School Bus driver shortage and quarantine mandates causing frequent busing delays, I implemented a bus software pilot program so many of Hooksett's parents can see their children's school bus location on an app on their phone.
The Hooksett School District has an excellent mission, and it's my personal goal to support it the best I can.
The mission of the Hooksett School District is to develop a community of learners who are intellectually curious, resourceful, and respectful of self and others. Academic achievement, through constantly improving standards, is the District's highest priority.
I'm an advocate for government transparency, and have a disposition for digging into details. I have an outstanding commitment to our schools, and carefully listening to everyone involved. I respect taxpayers, and have helped budget more carefully without student impact.
I look forward to working with you for the betterment of Hooksett schools.
-Wayne