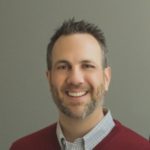 I'm Wayne Goertel, and I want the best quality education for Hooksett's children – two of whom are mine. I've served Hooksett on its School Board since 2020, two years prior on its Budget Committee, and have helped improve the operation of the municipal and school organizations.
I'm an advocate for government transparency, and have a disposition for digging into details. I respect taxpayers, and have helped budget more carefully without student impact.
I look forward to working with you for the betterment of Hooksett schools.
-Wayne